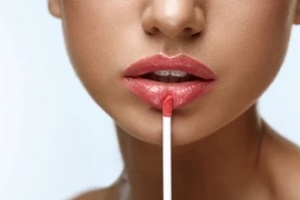 When it comes to cosmetics, lip glosses are universally loved. Chapped lips are incredibly common, and many women rely on glosses to keep their lips looking and feeling soft and smooth. Highly portable, useful and enjoyable to apply, many women carry one or more lip glosses and balms in their purse or bag at all times. According to one study, 65.9 percent of people use lip balms each day, making private label lip gloss a high market.
The global lip care market is forecasted to reach $1.17 billion by 2025 with an average 7.2 percent compounded growth rate every year, according to Grandview Research. In addition, the company reports a rise in awareness when it comes to personal care products, and lip care issues such as wrinkles and chapping could well fuel a higher demand for lip gloss.
There are lots of reasons that entrepreneurs looking for new products to sell consider focusing their business on lip gloss. It is a very inexpensive product to make that has a strong appeal around the world, and its small size makes it very easy and affordable to ship. Moreover, with the wide variety of bases and scents available, lip glosses can be easily personalized to help you stand out from your competitors.
If you are a fan of lip gloss and would like to start selling your own with private label lip gloss, you may be trying to decide between creating your own formula or working with a private label. Perhaps you are already creating your own lip balm and it has been well received by your friends and family and you would like to capitalize on this, or maybe you are crafty in general and like the idea of creating something that you can turn into a source of side income. However, there are several compelling reasons that it is smarter to work with a private label for lip gloss instead of making it yourself.
Private label products are made by a manufacturer who allows other parties to sell them under their own brand name. The manufacturer, or private label company, makes the products and sells them to others, who put their own label on them and sell them. Think of it as having access to ready-made lip gloss with a tried-and-tested formula that you can put your name on and start selling to your clients.
Here is a look at the top reasons in favor of working with a private label company:
Ingredients
You might already be making your own lip balm at home with beeswax and other ingredients, but selling products to the mass market is another story entirely and requires careful consideration of the ingredients that you use. It is particularly important when it comes to lip gloss because it is a product that is applied to the lips and people may accidentally ingest some of it.
If you are creating your own formula, you will need to rigorously check each ingredient that you use to make sure that it is pure, authentic and free from contaminants. This may mean having a lab check the ingredients to ensure their safety.
With a private label, however, this work will already be done for you, although it is always a good idea to verify this before ordering.
Legal Requirements
If you decide to start your own lip gloss business using lip gloss that you have made yourself, you need to keep in mind that the U.S. Food and Drug Administration, or FDA, regulates cosmetics, and you'll need to ensure that your products live up to any claims you make.
For example, your labeling and packaging must be honest and disclose all of the ingredients in the lip gloss. All of the color additives that you use to tint your products must be approved for their intended use, and you must ensure that every ingredient that you include lives up to any claims you make, such as being organic.
If you plan to market your lip gloss as an organic one in the U.S., you will need to check the U.S. Department of Agriculture requirements to make sure that you meet the laws for making an organic claim. For example, you are not permitted to use the term organic unless 95 percent of your lip gloss's ingredients are certified organic.
However, if you use private label lip glosses, the products will have already been approved by the FDA in most cases, allowing you to skip this time-consuming and very expensive step.
Sourcing And Certifications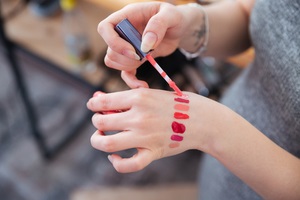 These days, customers are growing increasingly concerned about the origin of their products, and working with a private label company makes it easy to find out the sources of the raw materials that are used to create the products. Many lip glosses contain natural ingredients such as shea butter and cocoa butter, but natural does not always mean organic, and your supplier may not know where and how these materials were grown.
Using raw materials that are later discovered to be harmful could ruin your reputation, and poor-quality ingredients can also dramatically reduce the shelf life of your glosses.
Another important consideration for many cosmetics customers is purchasing cruelty-free products. Many private label companies offer lip glosses and other products that are made without animal testing and possess a cruelty-free certification that can give your customers peace of mind. The company will have already done all the vetting for you and will be able to tell you which products meet this and other special requirements, such as being gluten-free or vegan.
Formulation
When you work with a private label company, you will have easy access to a broad range of formulas so you can offer your clientele glosses that will suit their needs. It can be very challenging to create DIY glosses that offer certain features. Here is a look at some of the most popular options.
Long-Lasting Lip Gloss
Many customers seek lip gloss that has staying power. We are constantly using our lips throughout the day for talking, drinking and eating, which means that lip gloss can rub off pretty quickly and needs to be reapplied often. Long-lasting formulas, however, are created using ingredients that allow the product to remain on the lips longer and stand up better to our daily routines. It can be difficult to figure out how to give a homemade lip gloss durability, so choosing a company that offers long-lasting lip gloss makes it easy to give customers what they seek.
Plumping Lip Gloss
These days, full lips are all the rage, and many women are looking for a way that they can get the appearance of fuller lips without going under the knife. Creating your own lip gloss that has a plumping effect can be very difficult, but many private label companies offer glosses that can give lips a localized swelling effect for temporary plumping thanks to ingredients like menthol and cinnamon.
Non-Sticky Lip Gloss
One problem that many women find with shiny lip gloss is that it tends to be rather sticky. However, many private label companies offer lip glosses with an advanced formula that allows it to provide lots of shine to the lips without being overly sticky.
Glittery Lip Gloss
Many cosmetics consumers like experimenting with their looks, and glitter gloss is a fun product that appeals to women of all ages, particularly younger girls who are just beginning to get into makeup. Selling glittery lip gloss allows you to appeal to younger and more adventurous customers who may end up sticking with your brand if they like the product.
You Can Try Samples
The main reason many cosmetics entrepreneurs wish to formulate their own products is because they want to control the quality and style of the makeup they are offering. However, when you work with a private label company, you can order samples of the products you are considering selling and try them out yourself.
You are free to share these samples with friends and family to try out the formula and wear of the products and take a closer look at the color and texture of the lip gloss to make sure that it meets your standards. It is far easier to receive a selection of products in the mail and try them all out to determine which ones you want to sell than it is to individually formulate a broad range of products and shades on your own.
You Can Have The Glosses Ready To Sell Sooner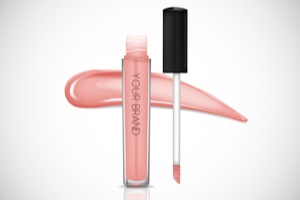 Many private labels have a quick turnaround time, and because the products have already been created and passed safety testing, it is simply a matter of sending your logo and packaging requirements to the private label company and having them printed onto the products and shipped to you. This means you will be able to start selling your cosmetics far faster than you would be able to if you were making them on your own.
Keep in mind that the production time for your initial order could be slightly longer than reorders as it may take time for the private label company to customize your packaging. However, future orders should turn around far quicker so you can keep up with surges in demand, and some companies will even rush your order for an additional fee.
Get Private Label Lip Gloss From Auraline Beauty
If you are looking to launch your own private label lip gloss brand, reach out to Auraline Beauty today. With a range of high-quality lip gloss formulations in a variety of flattering shades to suit all skin tones, our product line is a great starting point for aspiring lip gloss entrepreneurs. Our experienced team will walk you through the process and help you create lip glosses your customers will turn to again and again.