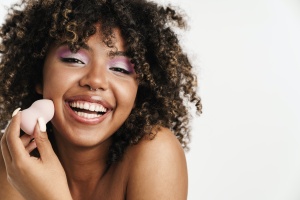 Anyone who is considering launching a cosmetics label will quickly realize that a significant amount of time and knowledge is needed to be successful in this field. It often makes sense to work with a private label cosmetics company to make the process easier and allow the product line to hit the market sooner.
A private label cosmetics company offers well-researched and carefully developed cosmetics that businesses and entrepreneurs can brand and market as their own, whether they are an established business selling other products and that is looking to expand into makeup or a social media influencer looking to capitalize on an enthusiastic following.
Benefits Of Working With A Private Label Cosmetics Company
Outlined below are some of the top benefits of working with a private label cosmetics company.
It Can Save Money
Cost is always a primary concern when starting a business, and collaborating with a private label cosmetics company allows entrepreneurs to produce their cosmetics for a significantly lower price than if they had fully developed them on their own. Private label manufacturers tend to work with a range of different clients, which allows them to scale production and provide their products at a much lower price than popular national brands.
This means that retailers and other businesses wishing to expand into the cosmetics field will not need to expand their operations or pay for product development costs. Those launching brands might choose to sell their products for much lower prices than more familiar brands, appealing to budget-conscious buyers, or they may choose to price their products closer to those of their competitors to maximize their profits. The low price of these goods provides flexibility in terms of pricing strategies.
It Provides Access To A Broad Range Of Formulas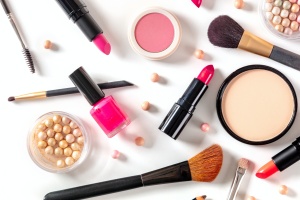 Brands that work with a private label cosmetics manufacturer can choose from an impressive offering of formulas that have already undergone quality tests and refinements. This means that there will not be much work to do when it comes to ensuring that the products provide the results that customers expect.
There Are Lower Order Minimums
Many retail beauty brands are concerned about ending up with excess inventory that they are unable to sell. This risk can be minimized significantly when working with private labeling thanks to fair prices and low order minimums. Because private labels allow a brand to take advantage of good wholesale prices without the need to order extremely high volumes, a new cosmetics business can be launched with a very affordable initial investment.
They Offer A Quicker Turnaround
Turning products around quickly is one of the best ways to make a profit, and private label makeup products are available much faster than those which brands develop on their own. This means that businesses can start turning a profit on their startup money relatively quickly and can therefore grow their business much faster.
Most private label cosmetics orders will arrive within weeks because the product has already been manufactured. The private label company only needs to complete the packing and labeling according to the client's specifications and mail out the products. This saves significant time compared to waiting for the products to be created from scratch and then packaged and branded.
They Allow Brands To Customize Their Packaging
Many business owners appreciate the freedom that private label cosmetics companies allow them when it comes to labeling their ready-made products. They can create the logo of their choice and the private label cosmetics company will oversee printing it professionally on the products.
Many companies will allow each brand to customize the shape of their packaging if they wish; some are also happy to sell their products without boxes to brands that would prefer to get their boxes elsewhere.
It Minimizes Risk
When a business is looking to expand into cosmetics, working with a private label cosmetics manufacturer means their financial loss will not be as high if the line flops as it would be if they had invested in product development.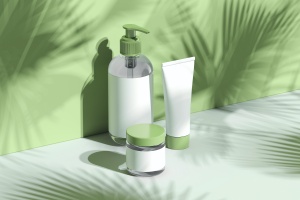 It also reduces liability as the manufacturer of the product is generally legally responsible for conditions in the manufacturing environment that affect the product. Most reputable private labels carry liability insurance.
It Streamlines Decision-Making
There are lots of decisions to be made when entering the world of cosmetics. While many businesses like to have a certain degree of control over their efforts, contending with all the ingredients, technical terms, and printing decisions involved can quickly become overwhelming. Working with a private label cosmetics company is more like shopping than starting a business; brands can usually test samples of the formulations and then choose the colors they wish to sell and pass along their logo for printing.
Reach Out To The Respected Private Label Cosmetics Company
If you are ready to venture into the world of cosmetics, get in touch with the friendly and experienced team at Auraline Beauty. Created by beauty enthusiasts to address a lack of innovative and high-quality products in the private label cosmetics industry, Auraline Beauty is known for its outstanding formulas and trend-setting products.