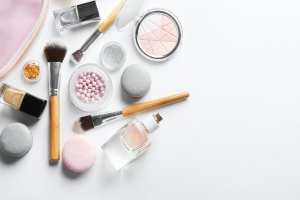 If you have ever considered launching your own cosmetics brand, you might have given up on the idea after discovering just how much time and effort goes into the development process, from researching formulations to setting up a factory and ensuring compliance with all of the applicable regulations.
However, there is a much easier option for entrepreneurs, influencers and other companies looking to offer their own line to the beauty world: private labeling cosmetics.
Understanding Private Labeling Cosmetics
Private label cosmetics are created, developed and produced by a manufacturer who allows other parties to sell them using their own brand name. The company that manufactures the products will retain ownership control over them, including their quality and specifications. The products will be fully certified, although brands may need separate certification if the product is relabeled in some circumstances.
It is a surprisingly common practice, with many of the products found on store shelves and in online shops today being researched, produced and packaged by private label companies. In some cases, the brand may be able to tweak a formula to give the product a unique selling point, although many prefer to make the process as simple as possible and sell the private labeling cosmetics company's standard formula products with their own logo on them.
Why Turn To Private Labeling Cosmetics?
There are many reasons why using private labeling cosmetics is a sensible approach.
Lower Cost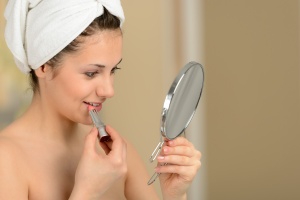 The main advantage of private label cosmetics is the cost. Because the base formulation is already made and the manufacturer already owns it, there is no need to spend four or five figures reinventing the wheel. After all, most cosmetics formulations are incredibly similar to one another, so starting from zero does not generally offer a good return on investment.
Liability Concerns
When you manufacture your own cosmetics in-house, you take on the legal responsibility for the safety and hygiene of the environment where the products are manufactured. It will then be necessary to prove that clean and safe conditions were used for manufacturing the product in the event of a lawsuit. This might entail documenting procedures, lab standards, photos and other recordkeeping that can be very tedious and time-consuming to manage. With private label cosmetics, the provider takes on this liability, although liability insurance is still recommended.
How Much Does Private Labeling Cost?
Although there is no question that private labeling is cheaper than producing cosmetics yourself, it is difficult to discuss exact figures because there are so many variables involved. Each private labeller sets their own pricing structure. In addition, many will have a minimum order quantity that helps them keep their costs down.
Some labels do not have a minimum order quantity, but this tends to mean they are not offering customization, which means your brand won't stand out from the crowd. Most reputable private label cosmetics suppliers will print your logo or graphics directly on the cosmetics before sending them out to you, which is what helps you make a name for yourself. Some also allow you to make your own custom colors.
The minimum quantities range from just a handful to hundreds or thousands of products depending on the supplier, so the cost of getting started will depend largely on the scale of the operation.
What To Look for in Private Label Cosmetics
When choosing a private label cosmetics supplier, here are a few points to keep in mind.
Samples
Be sure to choose a supplier that offers sampler kits so you can see the products in person and get a feel for their quality and performance. All reputable suppliers will give you the opportunity to purchase introductory kits before you commit to a large order.
Vetting
In general, it is a good idea to ask whether any governmental or other agencies have approved their products. If it is a specific product category, such as paraben-free cosmetics, be sure to ask for any documentation they can provide to ensure you are giving your customers what they expect.
Turnaround Time
If your cosmetics business takes off, you will want to work with a private label that can turn new orders and reorders around relatively quickly.
Animal Testing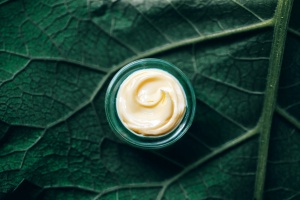 Many consumers seek products that are cruelty-free, so be sure to check that the brand you are considering does not test on animals or use ingredients from companies that perform animal testing.
Ingredients
Choose a provider that is completely transparent about their ingredients. If they are not posted on their website, ask them to supply you with lists of ingredients and be very wary of those who are unwilling to comply.
Reach Out To Auraline Beauty
To find out more about the process of creating cosmetics collections that will suit your brand identity and customer base, reach out to the professionals at Auraline Beauty. We aim to make launching your beauty brand easy and fun with help from our high-quality formulas and trendy offerings. Get in touch today to learn more!