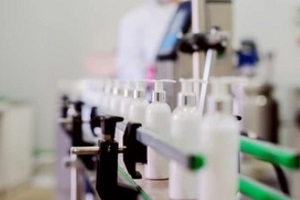 Working with a private label cosmetics company can take a lot of the headaches out of the process of starting up your own line of makeup. There are many companies out there that offer private label cosmetics, so it is important to take the time to research your options and determine which one is the right fit for you.
What To Ask A A Private Label Cosmetics Company
You'll need to consider your business, goals, brand and budget, but there are several other important factors that you need to consider before you sign on the dotted line.
What Is The Minimum Order Quantity?
One of the most important questions to ask as early in the process as possible is, What is the company's minimum order quantity? This is particularly important if you are launching a small boutique brand.
There are many suppliers who have low order requirements or even no minimum orders, and these are suitable for those brands that are just starting out and have a smaller budget. This may be less of a concern for a more established brand that has already found success in other areas of retail.
What Is The Turnaround Time On Orders?
The amount of time it takes for a company to fulfill an order can vary significantly. Some can have your products ready to ship within a few weeks of ordering, while others may take several months. Make sure the turnaround time is acceptable before proceeding.
Where Are The Materials Sourced?
Consumers have become significantly more interested in the nature and sources of the ingredients in the products they use in recent years, so it is important to get these questions answered in advance and ensure the sources will be acceptable to your market.
If you plan to position your line as offering high-end cosmetics, you will want to ensure the company uses top-quality ingredients to provide the results customers expect when paying a higher price tag. This can also influence your products' shelf life, which is an important consideration if you need to order a high volume of products but are unable to sell them all before they expire.
Can You Make A Custom Formula?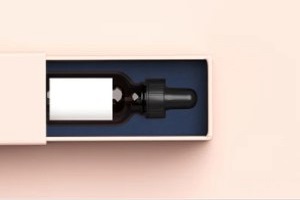 Many brands are drawn to the idea of private label cosmetics because it means they can take advantage of buying products that are already made and do not need to expend significant effort on product development.
However, if you are interested in adjusting formulas to suit your brand, such as by incorporating a distinctive ingredient throughout the line, you need to find out beforehand if the private label cosmetics company is willing to make such tweaks.
It is also worth asking if you can own the formula if you intend for your brand to sell these products in the long term. Owning the formula means that you will be able to change it or bring it with you if you need to switch suppliers at some point.
This is not important to every brand, and it does make the endeavor far more expensive. However, keep in mind that if you do not own the formula, you may have to change your products should the private label company you are working with go out of business in the future.
Do You Handle Labeling And Packaging?
Most private label cosmetics companies will handle labeling and packaging for you. However, not all of them offer this service, so if you are unable or unwilling to deal with this part of the process, check with the supplier and make sure that they offer these services. Be sure to find out how much they cost.
It is also important to check the quality of their labeling. For example, some reputable private label cosmetics suppliers will use pad printing instead of labels to apply your logo to their packaging as it looks more professional.
What Certifications Do They Have?
If you need any sort of special certifications, you should ask the company which products in their line fit the bill. For example, you might be looking for Fair Trade, organic, vegan or cruelty-free products, and you need to ensure that they are produced in accordance with the certification requirements or your brand could lose credibility.
Do They Meet Regulations?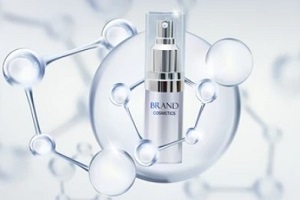 The regulators in different countries have different regulations regarding ingredients that are considered safe for use in cosmetic products. Ingredients that may be considered legal and safe in the United States are sometimes not permitted for use in cosmetics sold in Europe, for example. Therefore, you need to ensure that the private label cosmetics supplier you are considering is using ingredients in the products you plan to sell that will meet the regulations in every country in which you plan to sell them.
Get In Touch With Auraline Beauty
The customer service team at Auraline Beauty is happy to answer all of your questions about our high-quality private label cosmetics, so reach out today!