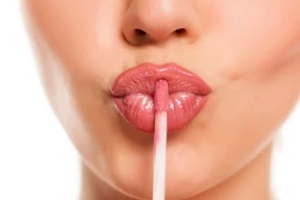 Lip gloss is one of the most popular cosmetics in the United States, and its star is rising. According to data calculated by Statista, 122.62 million women in the U.S. used lip gloss and lipstick in 2020, and that figure is expected to climb to 124.68 million in 2024. There are a lot of reasons for the popularity of lip gloss. Many women seek products that can not only combat the very common problem of dry lips but also enhance their appearance. From colored lip gloss and plumping varieties to those that merely add shine, a broad range of gloss products enjoy high demand.
For sellers, lip gloss is an excellent source of revenue because it needs to be applied regularly throughout the day, which makes it something consumers are likely to repurchase regularly. Moreover, the aesthetic appeal of gloss and its affordability make it a popular gift choice. If you are considering selling a private label lip gloss, you will find no shortage of private label cosmetics companies offering their products. Here is what you need to keep in mind when choosing which private label lip glosses to sell.
The Safety of the Ingredients
A primary consideration when it comes to lip gloss is the safety of the ingredients. This is particularly pressing when you consider the fact that lip gloss is applied directly to the lips and a small amount of it may be swallowed by users accidentally, such as while sipping a drink after applying gloss.
Before putting your name on any lip gloss, make sure you are comfortable with its contents.
Ask the private label cosmetics company to supply you with an ingredient list, and vet it carefully to ensure nothing is dangerous or even questionable. Keep in mind that many of your potential customers will be doing the same research as you when they are making their buying decision, so if you see anything that causes concern, your customers may find the same information and pass over your gloss in favor of a safer choice.
You also need to ensure that the ingredients are all legal in every country you plan to sell your products. Each country has strict limitations when it comes to what can be used in cosmetics, and they can differ from place to place. For example, many of the ingredients that are considered legal and safe in the United States are not permitted in cosmetics products sold in Europe due to more stringent regulations. Ask the private label cosmetics company if the lip gloss's ingredients are legal in the countries where you plan to sell the products, and verify this on your own to be certain.
The Quality of the Ingredients
Once you have ensured that the ingredients in your private label lip gloss are safe, you need to consider their quality. Find out where the provider is sourcing the raw materials and how well they perform. If you are positioning yourself as a luxury brand, your customers will expect your product to be made with higher-quality ingredients to justify the higher price tag.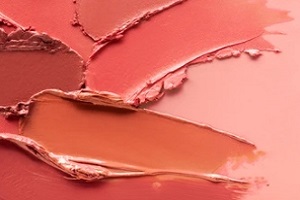 Another important reason that you will want to pay attention to the quality of the ingredients and raw materials used to make your lip gloss is that it has a direct impact on the shelf life of the products.
Not only is this beneficial to your customers, but it can also help you when it comes to stocking and turnover as products with a shorter shelf life may end up expiring before you are able to sell all of them, which can have a big impact on your bottom line.
Special Characteristics
When you are looking for private label lip gloss, you will need to pay considerable attention to the features that your customers will be looking for. There are lots of glosses on the market, and buyers are often looking for a gloss that solves a particular problem. Here is a look at some of the special characteristics you may want your gloss to possess so you can market it accordingly.
Long-Lasting
For many customers, longevity is an important quality in lip gloss. After talking and drinking throughout the day, lip gloss tends to rub off fairly quickly. Many customers look for options that have significant staying power so they do not need to constantly reapply it throughout the day. If you are looking to target these customers, look for private label gloss that is formulated with longevity in mind.
Non-Sticky
Many of the shiniest lip glosses on the market tend to be quite sticky. For consumers who do not like the feeling of a sticky lip gloss, you may want to sell a gloss that provides shine without excessive stickiness. This may mean, for example, that you will want to avoid products with a high amount of petroleum jelly.
Plumping
If you believe your clientele will be interested in lip glosses that can make their lips look fuller, look for private label glosses that contain plumping ingredients. These often create a localized swelling effect through ingredients like cinnamon and menthol for temporary plumping.
Level of Shine and Finish
Another consideration is the level of shine provided by a gloss. While some people love the look they get from a very shiny gloss, others prefer more of a gentle sheen. There are lots of options when it comes to texture, including thick, creamy, matte, silk, shiny, glossy and even textured. Some lip glosses are liquid, while others come in stick form or as potted balms.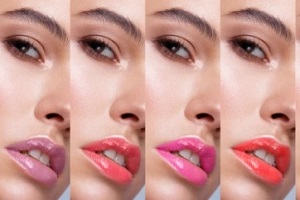 Another important consideration is coverage. You may want to ensure that you have products that appeal to people who are looking for gloss that will impart some color to their lips as well as those who simply want to add some shine. Depending on the type of cosmetics you sell and your target audience, you may even want to sell glosses that are metallic or glittery. Make sure you find finishes that will meet the needs of your customers.
Packaging and Labeling Options
Lip gloss is one type of product where packaging is extremely important. Many women will not even consider a lip gloss that is not packaged in their preferred format. For example, some women enjoy the ritual of dipping their fingers into a pot of gloss and rubbing it across their lips, while others prefer a more hygienic approach and only buy glosses that can be applied directly to the lips without touching the fingers. Make sure the glosses that you are considering are available in the type of packaging you believe your clients will prefer, or offer multiple formats so that consumers can make their own choice.
It is also important to ask about boxing and labeling. You will want your customers to feel good when they buy your products, so look for something that comes in boxes with professional printing and bottles that feel luxurious and heavy to make a good impression.
Certifications
Many customers these days are very concerned about what goes into the foods they eat, the clothes they wear, and the products they use on their bodies. As part of this trend, more and more people are seeking lip glosses that are made in an environmentally friendly way, and some are also sticking exclusively to vegan and organic ingredients.
Many private label lip glosses contain natural ingredients that offer hydration, such as cocoa butter, shea butter and mango butter. These ingredients are natural, but they may not necessarily be organic depending on how the plants they are sourced from are grown. If you are trying to appeal to customers looking for organic products, you will want to ensure that your private label lip gloss has earned an organic certification.
Another consideration that can broaden your appeal is looking for private label lip glosses that were made without animal testing and have a cruelty-free certification. It may also be worth verifying that the lip gloss you are considering is gluten-free as people with a severe gluten allergy may be looking for a product that is completely safe for them to use.
Even if you do not plan to put these certifications on your branding, it is worth finding out if the lip glosses satisfy any of your own ethical concerns because they are going to be part of your brand and you will want to stand behind them.
Be Sure to Try Samples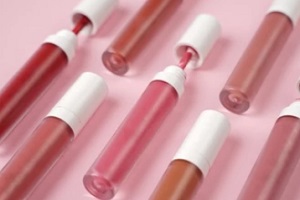 One of the best things you can do when looking for a private label lip gloss is ordering samples of the products you are considering and trying them out yourself or asking friends and family to give them a try. This will allow you to get a feel for the products' formula and wear. You will also be able to inspect the packaging close up to ensure it meets your standards in cases where you will not be supplying packaging on your own.
Wearing the lip gloss for a test run enables you to see not only how long it lasts but also whether it dries out the lips over time or has an unpleasant feel or taste. This will also allow you to see the shades that they offer in person to make sure they appear as expected. Many times, the colors of cosmetics are difficult to capture accurately in photographs online, so looking at them in person is the best way to see if the shades will work for you.
Get in Touch With Auraline Beauty For Your Private Label Lip Gloss
Auraline Beauty is a top supplier of high-quality private label cosmetics. Our range of lip glosses includes products such as Hydra-Gloss, Ultra Glitter Lip Gloss, High Shine Lip Gloss, Plumping Lip Gloss and many other options your customers will love. We do not test on animals and offer a wide variety of vegan and gluten-free products. Get in touch today to discuss our products and order samples.