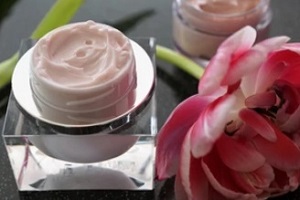 If you wish to break into the cosmetics world or expand an existing business's offerings to include makeup, you might be overwhelmed by the amount of work involved. Launching a cosmetics company can be a very complex undertaking that involves years of research and development. Thankfully, private label cosmetics provide a quicker and more convenient path for businesses that wish to gain a foothold in the lucrative cosmetics industry.
What Are Private Label Cosmetics?
In short, private label cosmetics are made by companies with expertise in the beauty world who allow entrepreneurs to put their own branding on the products. There are several benefits to this approach.
Lower Costs
With private label cosmetics, the base formulation will already be made, allowing you to avoid investing thousands of dollars in developing your own formulas.
Reduced Liability
Manufacturing cosmetics in-house means taking on the legal responsibility for the cleanliness and safety of the manufacturing environment. This responsibility typically lies with the private label cosmetics company, reducing your liability significantly.
Streamlined Decision Making
One aspect of developing your own cosmetics line that can be incredibly time-consuming is making decisions about formulations and navigating the complex web of terminology and ingredients involved. With private label cosmetics, it is simply a matter of choosing the products and shades that best suit your clientele and providing the company with your logo to print on the packaging.
Ordering Private Label Cosmetics
If you have decided that private label cosmetics are the right approach for your business, you will find that the process with most private label cosmetics companies is designed to be as simple as possible.
Here is a look at what is involved.
Choose A Private Label Cosmetics Company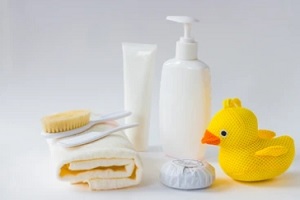 There are several companies that offer private label cosmetics, and the first step is choosing one that meets your needs and budget. Many people begin their search for a private label cosmetics company on the internet. It is possible to find and research private label cosmetics companies that offer the products you need and get a feel for their reputation online.
You might also consider attending trade shows as this allows you to get a better feel for the culture of the companies you are considering and try out a large number of products within a short time frame.
Here are a few things to keep in mind during your search.
Ingredients
It is important to ensure that the ingredients used in the cosmetics are safe and legal to sell in the countries where you will be offering the products. You should also inquire about the quality of the raw materials and their sources. If you are gearing your line toward the luxury market, for example, you will need to ensure the quality of the products is good enough to justify a higher price tag.
Certifications
If you wish to use certain terms to market your products, you need to ensure that the cosmetics company offers items that have earned the relevant certifications. For example, many consumers these days will only buy cruelty-free products, and it is important to have proof to back such claims. If you are looking for products that are natural, gluten-free, eco-friendly, organic or vegan, look out for the right certifications.
Turnaround Time
Be sure to find out about the typical turnaround times for the private label cosmetics companies you are considering. The production time for their initial order may be longer or shorter than reorders, and any customizations that you choose may add some time onto the process. Some companies might offer rush orders for an additional charge. Ensure that the typical turnaround times offered by the company you choose will work for your business.
Minimum Order Requirements
When you are first launching your cosmetics brand, you may not want to produce a high volume of products, whether you are concerned about having too much inventory or your budget does not allow it. Some private label cosmetics companies are willing to run small batches while others have higher minimum order requirements, so ensure that the company you choose has minimum orders that meet your needs.
Order Samples
Once you have narrowed down your search for a private label cosmetics company to just a handful, you should order samples of their products so you can test out their quality, wear and appearance. You will need to create an account with each provider first, and you might only have access to sample pricing once you have registered.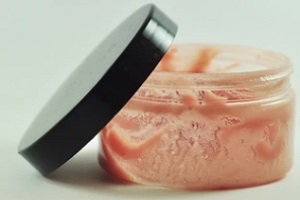 Be prepared to spend some money buying samples so that you can evaluate the products you will be putting your name on firsthand. It is also a good idea to let some friends or potential customers try out a few of the products you are considering to gauge their opinion. There is usually no minimum quantity on samples, and you can typically purchase them directly from the company's website.
Many private label cosmetics companies offer sampler kits that allow you to obtain various products grouped together according to category, such as a brow kit that includes pencils, powders and gels or a lip kit with lip liners, lipsticks and glosses. You may also be able to purchase sampler kits that include all of the shades of a particular product style. For example, if your line will be focused on creating eyeshadow looks, you might consider a sampler kit that includes every shade of eyeshadow that the company offers.
Keep in mind that it may take a few rounds of samples and reviews before you can find products that you are willing to put your name on.
Determine The Products You Wish To Sell
Testing out the samples is a great way to get a feel for the items you wish to offer, but it is also important to keep your business approach in mind when making your selection. Do some research to gain a clear understanding of the types of products your target market is seeking and which ones will be the most profitable.
Many cosmetic brands focus on a niche, such as offering products to younger women, women with certain complexions or skincare concerns, or focusing on products for a specific part of the face, such as lips or eyes.
Before submitting your order, be sure you have taken the shelf life of the products into account. Many cosmetics have a general shelf life of two years from production time if they are unopened, but be sure to check with the manufacturer to ensure you do not end up with more stock than you can sell before it expires.
Request An Estimate
Once you have tried out a variety of formulas and shades and have a better idea of which products you would like to use to launch your brand, get in touch with the private label cosmetics company you are considering to request an estimate. Many companies will allow you to mix and match shades within a particular product range in order to meet minimum unit requirements, but this is something that you should discuss with a representative from the private label before placing your order.
It is best to talk about your order with a representative of the company over the phone so you can ensure you understand the process and all of your questions and concerns can be addressed.
Place Your Order
Once you agree to the estimate, the company will guide you through the next steps you need to take to place your order and meet the minimum requirements. Keep in mind that you will not be allowed to return or exchange any private-labeled items you purchase in most cases, so it is important to place your order carefully. You will typically need to pay for the entire order up front.
Agree To The Cosmetics Labeling Agreement
Your private label cosmetics company will require you to sign a cosmetic labeling agreement to ensure that you comply with the U.S. Code of Federal Regulations pertaining to labeling procedures. This is something that the company can explain to you when you place your order.
Submit Your Artwork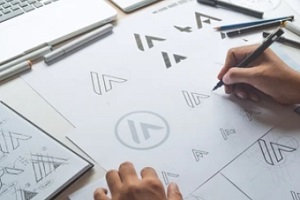 Once you have placed your first order, you will need to provide your private label representative with your logo. Check with the company to find out which formats they need. If you do not have a logo yet but have a font or image in mind, many companies will turn your desired image into the file format they need for a small fee.
You may also need to make some decisions about printing methods. Some companies may only offer one approach, while others might let you decide how your logo is printed onto the product itself as well as the boxes. Many brands prefer to use pad printing as it is more attractive and professional-looking than having labels with your logo placed on the product packaging.
You may be asked to choose from a set list of printing colors that best suit the product's packaging, such as black, white, and gold. Some companies offer boxes for their cosmetics, while others send you the cosmetics and you must provide your own boxes.
You may have to wait for the company to approve your logo for production before your order can go through.
Get Private Label Cosmetics From Auraline Beauty
If you are interested in launching a private label cosmetics brand, get in touch with Auraline Beauty. Known for our vast industry experience and high-quality formulations, our team will be happy to walk you through the entire process to ensure that your products and branding meet your vision. Reach out today to discuss your project.