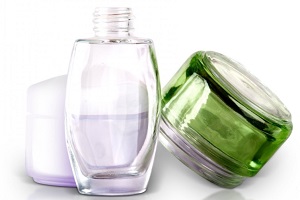 If you have ever dreamed of breaking into the cosmetics world, you may have found that developing your own line can be a very expensive and stressful endeavor that involves trying to find the winning formula for products, adhering to regulations, and learning about packaging options.
Thankfully, private label cosmetics can help you get your foot in the door with proven formulas that are ready to go, products that are pre-tested, and a far quicker turnaround time than creating your own line from scratch.
Although this option is often thought of as simply a matter of sticking your own label on someone else's products, you'll get the best results if you take the effort to make the product truly your own. Here are some tips for ensuring you are selling your customers products that you are proud to have your name behind.
Request Samples
First, it is a good idea to request samples from the private label cosmetics companies that you are considering working with so that you can get a better feel for their quality. Most private label cosmetics look good in photos online, but seeing a picture is never a good substitute for holding the product in your hand and trying it on so you can assess its texture, weight, consistency and overall appearance.
Most companies offer introductory sampler kits that allow you to try their most popular products. It is usually possible to get a kit of products within the same category so you can narrow down your offering, such as a sampler kit of eyebrow products or a sampler of the different lip gloss formulas they offer.
You can also find sampler kits that include all of the shades of a particular product so you can see different colors in person and choose the ones that are best suited to your clientele.
Research the Raw Materials Of Private Label Cosmetics
It is a good idea to find out what raw materials are used in creating the cosmetics you plan to sell as consumers are more conscious than ever about what goes into the products they use and their impact on the environment and their health.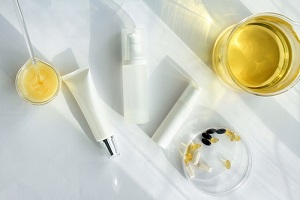 It is particularly important to look at this in context of the price range in which you plan to sell your products as customers will expect the highest quality if you are positioning your brand as luxury cosmetics.
In addition, the raw materials used in your cosmetics will impact their shelf life, which is an important consideration that can help you avoid having your products expire before you are able to sell them all.
You will also want to ensure that the ingredients in the products you choose are safe and legal to use in whatever country you plan to sell them as different countries have different regulations when it comes to cosmetics ingredients.
Consider the W's
Much like the classic "five W's" that must be answered in journalism – who, what, where, when and why – you will also need to pose some "W" questions to yourself when you are planning your private label cosmetics efforts.
Why?
Why are you making the product line in the first place? Are you looking for another revenue stream, expanding your current offering in a related field such as fashion or skincare, or capitalizing on cache as a makeup artist or influencer?
What?
What problems are you hoping to solve with these products? For example, are you marketing toward older women who want to feel younger, women of a certain ethnicity who struggle to find flattering shades, or people dressing up for the club scene?
Who?
Who is going to buy the product? Are you aiming to sell your products directly to consumers, or are they geared toward makeup artists, salons or spas?
Determine What Makes Your Brand Unique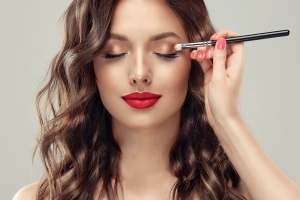 Although there's a huge market for cosmetics, it's already quite a crowded field. Think about what will set your line apart from the others and use this to guide everything from your product and shade selection to your packaging design, the names you give your products and colors, and even your logo.
Find Out About Certifications Of Private Label Cosmetics
There are a lot of labels that you might like to use to help market your product, but it is essential that you are 100 percent certain that you are representing your cosmetics honestly. Ask the private label cosmetics company which items they offer that adhere to the certifications you would like to use with your branding, such as cruelty-free, eco-friendly and natural.
Reach Out to Auraline Beauty For Your Private Label Cosmetics
Get in touch with the private label cosmetics professionals at Auraline Beauty to find out more about our high-quality products. We can provide helpful advice on making the products your own and explain how to obtain a sampler kit so you can assess our offerings.