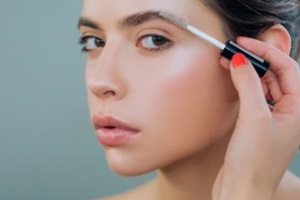 Eyebrows have the power to transform a person's face. Beyond contouring, there isn't much that women can do at home to change the shape of their lips, eyes or nose. But everyone can shape their brows with the right products and some skill, and the results can be striking.
Whether you have a business that is already established in a beauty-related field, such as a spa or salon, or you are looking to enter the industry for the first time, eyebrow care and cosmetics can be a lucrative field with a very high amount of ongoing demand.
Many women need guidance in finding an eyebrow shape that will work for their face, and once they have found a shape they like, ongoing maintenance is necessary as the brows grow to keep them looking groomed. Makeup products are also a good source of repeat business as many women use brow powders, pencils and gels each day to keep their brows looking their best.
Here is how working with a private label can help you market the perfect brows.
Find A Company With Private Label Brow Products To Work With
Before launching your brow-related business, find a private label company to work with. A private label cosmetics company is a great way for you to access cosmetics that are thoroughly researched and developed that you can brand and market as your own.
If you were launching your own brand, you would likely need to invest thousands of dollars in developing your own cosmetic formulas. This involves a good knowledge of chemistry or hiring professionals to work on formulations. With a private label brow products company, the base formulations are already made, which means you can skip this step entirely, along with all of the time and money involved.
Another good reason to work with a private label company is that it allows you to avoid the legal responsibility associated with manufacturing cosmetics in-house. The private label cosmetics company will take care of these aspects, which significantly reduces your liability.
When you find a company you like, all you need to do is select the products you wish to sell to your customers, provide them with your logo, and place an order. Then, the products are yours to market and sell.
Ask About Turnaround Time and Minimum Orders On Private Label Brow Products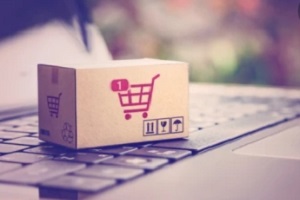 Inquire about the typical turnaround time for the companies you are considering to ensure that they will work with your business plan. Keep in mind that in many cases, the initial order's production time may be longer than reorders because you will need to provide them with your logo.
Ask about their minimum order requirements. When you are first starting out with your brow business, it may not be feasible to produce a significant volume of products. You may be operating on a smaller budget, or you might worry that you will end up with more inventory than you can move before it expires. Therefore, you will want to find out if the companies you are considering can run smaller batches and make sure their minimum order requirement will meet your needs.
Understand the Ingredients
Find out about the ingredients the company you are considering uses and make sure that they are all safe and legal to sell in the countries of your target market. Some cosmetics ingredients that are popular in some countries may be banned in other parts of the world due to different safety regulations.
However, many private label cosmetics companies stick with less controversial ingredients so you can sell your products to a broader audience. It is also a good idea to ask the company where it sources its raw materials.
If you will be marketing your brow products as being gluten-free, natural, organic, or cruelty-free, make sure that the private label cosmetics company you choose will be able to provide you with the relevant certifications as many of today's conscious consumers will ask you to back up any claims you make before they place an order. Many private label brow products companies indicate clearly on their website which products have earned any of these certifications.
One important consideration when it comes to brow products is allergy testing given the proximity of the eyebrows to the eyes. Look for companies selling brow products that are clearly labeled as having been allergy-tested, ophthalmologist-tested, or dermatologist-tested.
Make Sure They Offer the Right Private Label Brow Productss
Think about the type of brow products you want to offer your customers and make sure that the private label cosmetics company you plan to work with offers a good range of products and shades. Some may have a more limited line of brow products, while others will have greater depth to their product line.
While brow pencils and gels are somewhat standard in the cosmetics industry, it may be more difficult to find shaping products such as stencils. Here is a look at some of the products you may want to consider offering.
Brow Pencils
Brow pencils can be used to fill in sparse brows, darken or lighten the natural shade of brows temporarily, and do some light shaping. It is a good idea to offer several types of brow pencils. For example, many women like the more precise line offered by a traditional brow pencil, while others find the constant need for sharpening to be frustrating and prefer a retractable brow pencil. Some pencils may have a spoolie or brush on one end so that the brows can be colored and groomed at the same time.
Brow Powders
Brow powders can accomplish many of the same tasks as brow pencils, but their effect is softer, making them particularly popular among older women and those who have a broader area of brow to fill in and want a more natural look. If you choose to sell brow powders, make sure you also sell angled brushes to facilitate application.
Brow Gels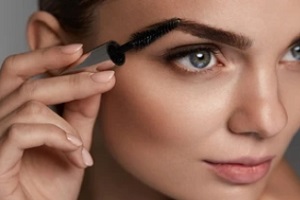 Brow gels typically come in a tube with a mascara-style wand and are particularly popular among women with longer brows because they can be formulated with ingredients that allow the brows to be fixed in place, much like hair gel. Brow gels can be tinted to match the color of the eyebrows, or they can be clear for those who want a more natural look.
Look for brow gels that contain conditioning ingredients like panthenol and are not prone to faking or fading.
Brow Tattoos
Brow tattoo products have been gaining popularity in recent years because they have incredible staying power and can provide very dramatic results when it comes to both outlining and filling.
Brow Tools
Consider selling a range of brow grooming tools at your brow business. A duo brow brush with an angled brush on one end and a spoolie on the other is considered a basic eyebrow tool, while tweezers with different angles are essential for plucking and shaping.
Kits and Palettes
Many women find that they need a combination of products to get their brows to look just right. For example, they may wish to fill in their brows with the natural strokes of a pencil and then apply a clear gel on top to fix them in place. Consider offering brow kits that feature products that are meant to be used together, such as a pomade, gel and brush.
Palettes that feature several shades of brow powder allow users to blend colors together to achieve the exact shade needed. They also allow people to experiment with using darker shades in their arch and lighter shades toward the end of their brow to create different looks.
Highlighters
Highlighters may not be meant to be applied directly to brows, but they are the perfect complementary product for any brow business as they are often used along the brow bone. Look for private label brow products company that offer brow highlighting pencils; some will have a matte side and a shimmery side for greater contouring.
Order Samples
Once you have found a private label cosmetics company that meets all your requirements, it is a good idea to order samples of the products you would like to sell so you can check out their quality, appearance and wear. With most companies, you will be asked to create an account before you can see sample pricing.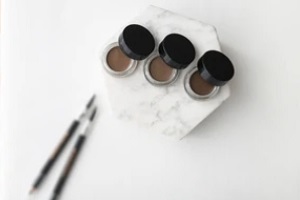 Samples are a good investment because they allow you to evaluate the products firsthand that you will be selling to your customers. Many private label cosmetics companies sell sampler kits that will enable you to receive several products from a single category. For example, a brow pencil sampler kit may contain several pencils in different shades of blonde, auburn and brown.
You can wear the products to gauge their performance, and ask friends and family to do the same so you can collect a variety of opinions about the products you are considering. Pay attention to how well they wear, how easy they are to remove and how natural they look in different types of lighting. This also gives you a chance to observe the shades in person as swatches online are not always true to real life.
Once you've found the products you want to sell, you can place an order with your logo and begin stocking your brow business. Congratulations! You are now on your way to marketing the perfect brows that so many women seek!
Get In Your Private Label Brow Products With Auraline Beauty
Take the first step in marketing perfect brows with brow products from Auraline Beauty. We offer high-quality private label brow cosmetics in a wide variety of formulas that are allergy-tested and cruelty-free. Get in touch today to learn how we can help you launch your brand.