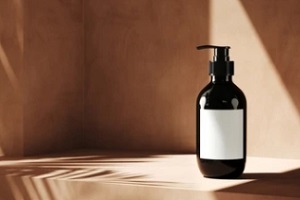 If you thought becoming the CEO of your own cosmetics brand was nothing more than a dream, think again. While it is true that developing your own line from the ground up requires a significant amount of knowledge, money, time and drive, there is another way to make that dream a reality: private labeling.
These days, many influencers are making the transition to becoming entrepreneurs with help from this approach. With private labeling, you can sell pre-made products using your own branding to capitalize on your online audience and give the base of people who trust your advice the high-quality products they seek.
Steps For Becoming A Cosmetics CEO
Here is a look at what is involved in becoming a CEO using private labeling:
Pick A Good Product
First, you want to make sure that you are focusing on products that will be profitable, and a big part of this is choosing those that have a high consumer demand. The best sellers list on Amazon and tools like Google Trends can provide valuable insight into the types of items that people are searching for and purchasing so you can narrow down which items you would like to brand and sell.
Google Trends can indicate whether the searches for a particular type of cosmetic are rising or falling and the level of overall interest in the term you search for. The Amazon Best Sellers list is easy to narrow down by product category or subcategory to help you determine which cosmetics are currently popular and get an idea of what your competition will look like. They also have a Movers and Shakers list that shows products that are currently experiencing significant popularity, which can help you to spot trends.
You can also visit retailers like drugstores, department stores and boutiques to get some ideas.
Choose A Niche
Most private label cosmetics companies offer a huge range of products that you can brand and sell as your own. When you are just starting out, however, it is not always feasible to have a huge selection. Instead, you may want to focus on a niche and build your product line around a specific interest or category. Here are some examples of cosmetic niches you may wish to target and develop your brand around.
Vegan cosmetics
Paraben-free cosmetics
Cruelty-free cosmetics
Lip products
Brow products
Cosmetics for people with specific skin concerns or skin tones
Find A Private Label Cosmetics Supplier
Once you have narrowed down your niche, you can begin to look online for a private label cosmetics supplier that suits your business plans. Here's what to look for when you are sorting through the many options.
Raw Materials and Ingredients
You will want to ensure that the ingredients that are used in the cosmetics you sell under your own name are high in quality and safe to use. Find out about the sources of the raw materials used and their quality, and make sure that the ingredients can be legally sold in the countries where you plan to offer your cosmetics line. Different countries have different regulations, and ingredients that may be acceptable in one country could be prohibited in another.
Quality is a particularly important consideration if you plan to position your line as luxury or high-end as you will want to ensure that your customers will get the results they expect from higher-priced items.
The quality and source of the ingredients will also impact the shelf life of your products. This is an important factor to consider if you are unsure whether you will be able to move all of your products quickly. You could end up with expired stock if you buy products with a shorter shelf life.
Certifications
If you plan to market your products using certain buzzwords, it is important to ensure that you are being fully honest and that the cosmetics you offer have the right certifications to back your claims. For example, many cosmetics consumers seek products that have not been tested on animals, so if you want to advertise your products as being cruelty-free, make sure the private labeling brand you are considering can prove the products they offer fit the bill. This is also true of products that claim to be vegan, organic, gluten-free and natural.
Minimum Orders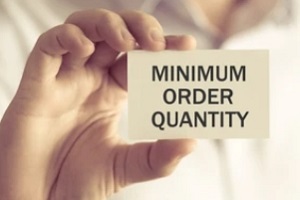 When you are just starting out on your way to becoming a CEO using private labeling, you may not have the budget to buy a significant volume of products, or you may be worried about keeping too much inventory on hand. Find out whether the private label cosmetics companies you are considering can run small batches and ask about their minimum order requirements to ensure that you will be able to work with them.
Turnaround Time
Turnaround times among private labeling companies can vary dramatically, with some able to turn around new orders in a couple of weeks and others needing a month or more of lead time.
When you are just starting out, this may not make a big difference as it takes time to get your label off the ground. However, in the future, if things go well, you may need a company that is able to provide a quick turnaround time so that you can fulfill high volumes of orders as your brand takes off.
Keep in mind that the production time for your initial order will often be longer than reorders, particularly when you factor in the time that it takes for customizations if your private labeling company prints logos and customizes boxes and other packaging. Some companies may be able to accommodate urgent orders for an additional fee. Make sure that the typical turnaround times provided by the companies you are considering are acceptable.
Obtain Samples And Review Products
Once you have decided on a private label cosmetics company that you want to work with, you'll need to try out their products to ensure they meet your standards. Most of these companies will offer low-cost samples that enable you to get a feel for the products. You may be able to find samples of individual products or sample kits that allow you to try more products at once for a discounted price.
Once you receive your samples, try them out and make sure they fit your beauty brand. Since you will be the person who is promoting these products, you want to make sure that you believe in them. However, it is equally important to get the opinions of trusted friends and relatives so you can get a greater sampling of opinions. If possible, ask people you know who are most representative of your target audience to give the products a test drive, and choose people who you can trust to provide honest feedback.
Be patient. It may take a few rounds of reviews or even multiple sample purchases from different suppliers before you land on something that truly captures your vision for your brand. This is a crucial step in the process, and you need to take the time to get it right.
Decide How You'll Sell Your Cosmetics Line
Once you know what you're selling, you need to determine the best way of selling it. You may start small and just use one sales channel, or perhaps you are adding products to your existing shop. If you're envisioning a bigger operation, you might want to set up several sales channels at once and test which avenues are most successful.
Here are some of the most popular channels for selling cosmetics.
Your Own Website
You can create your own website using an ecommerce platform or hire a company or designer to build one to your specifications.
Amazon
You can sell private label cosmetics via the Amazon Marketplace to tap into their sizable shopper base.
Social Media
As an influencer looking to sell to your audience, consider selling products directly through your Instagram account or a Facebook Shop.
In-Store
If you operate a salon or spa or have connections with area boutiques, these are all good places to sell your products.
Markets
Consider becoming a vendor at the gift and craft markets in your community.
Other Retailers
You can sell your products wholesale to other retailers, such as brick-and-mortar stores, spas and boutiques that have reach in your community.
Design Your Logo And Packaging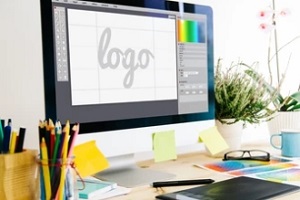 Most private label cosmetics companies will handle the labeling and packaging processes for you. You will typically be asked to provide your logo design and they will handle the rest. Be sure you supply the logo according to their specifications; different private label cosmetics companies will have different requirements when it comes to file formats, the number of colors permitted, and sizes.
If you don't already have a logo, you can find a budget-friendly freelancer online to create one for you at a reasonable price, and they can deliver it to you in a format that is ready to send over to your private label cosmetics company.
Then, they will handle printing your logo on the products to provide you with a professional-looking end result.
Place Your Order
Once you have everything ready to go, it's time to submit your order and get ready to take on the cosmetics world as the CEO of your own makeup line!
Get High-Quality Private Label Cosmetics From Auraline Beauty
Get in touch with Auraline Beauty to find out how we can help you make your cosmetics CEO dream a reality. We have more than 500 products to choose from and a professional team on hand to walk you through the process of creating the right collections for your brand and audience.