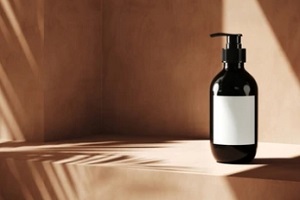 If your brand is trying to build a greater following, one solution that can reap significant rewards is offering a private label cosmetic line. This can be a considerable source of revenue for spas, salons, boutiques and other retailers that sell products related to beauty or fashion.
If you already have an established brand or social media presence, offering your own cosmetics gives you a chance to put your name in your clients' hands and homes every day as they carry out their makeup routine. It also provides yet another opportunity for word of mouth to spread when someone who is wearing your makeup is asked where they bought a particular product.
Using these types of lines is an approach with a relatively low barrier to entry that can allow your brand to reach a broad audience without needing to make a big investment.
What Is A Private Label Cosmetic Line?
It has never been easier to start a cosmetics line thanks to the abundance of companies offering private label cosmetics to businesses and influencers who are looking to broaden their reach.
Private label cosmetics are created by manufacturers who take on the more time-intensive aspects of developing cosmetics such as hiring chemists, finding factories, going through hundreds of formulations to find the right one, obtaining health and safety certifications, sourcing ingredients and other tasks that require deep pockets and a lot of industry experience.
Once private label cosmetics companies have found a successful formula, they allow others to sell their products using their own brand name. The manufacturing company will retain control over their products, such as the specifications and quality, as well as full ownership.
Some will have their own set of standard products that businesses can buy and place their own labels on, while others will allow brands to tweak formulations to make them slightly different from those that others are buying to truly set themselves apart.
Businesses need to research companies offering private label cosmetics to find one that suits their needs. For example, if they are looking to highlight certain qualities in their ads and marketing, such as being vegan or gluten-free, they will need to ensure the cosmetics company they are considering products that fit the bill.
They should also look for companies that offer agreeable minimum orders. A very small business with a low budget might need to stick with a company that has a very low minimum order so they do not end up with more stock than they can sell.
Once they find a company they want to work with, they can order samples to try out the products and determine which shades will appeal most to their clientele before placing an order. Then, the brand can apply their own custom packaging and labeling to make the products their own. The brand can be thought of as a curator instead of a creator when they use private label cosmetics.
How Private Label Cosmetics Can Broaden Your Reach
Here is a look at some of the ways that selling private label cosmetics with your own branding can broaden your reach:
It Helps You Strengthen Customer Loyalty
Using what you already know about your customers' styles, preferences, and needs can help you to create the perfect line to set yourself apart by offering people products they cannot get anywhere else. This will build a very strong customer following while also creating a sizable number of referrals, allowing you to attract new customers and grow your business.
It Helps You Reach Customers at Home
For a salon or other type of beauty treatment business, investing in a private label cosmetics brand is a particularly good approach as the world deals with enhanced safety measures and social distancing mandates as part of the pandemic.
As many salons, spas and wellness centers have had to change their operations, offering products to people who are pampering themselves at home can open up a new revenue stream that can give your bottom line a serious boost
It Eliminates Direct Competition
When you create your own private label cosmetic line, you are technically the only seller of your product in its particular packaging. This means that, unlike selling products from outside brands, you will not need to constantly drop prices and match sales elsewhere to compete with other sellers. Your customers will know that your business is the only place they can get that eyeliner they just cannot live without or that lipstick that makes them feel like a supermodel.
They Provide a Faster Turnaround for Quicker Results
Increasing your following is generally a rather slow process that builds up to tangible results over time, but you can give it a kickstart by using a private label to launch your cosmetics line in record time. There is no need to spend time and money on product development, testing various formulas and then tweaking them and testing again.
You do not need to worry about getting your products licensed or finding and staffing a factory. All you need to do is find a reputable private label cosmetics company that meets your requirements, order some samples, choose which products to sell, and send them your logo. You can then launch your very own line and start enjoying a greater following and other benefits in short order.
You Can Leverage Your Cosmetics Line
Once your private label cosmetics line gains a nice following, you can use it as a springboard for creating a full lifestyle brand. If your cosmetics are popular with a very specific market, you can build other products and services around it that appeal to that market. For example, if your cosmetics brand is popular with animal lovers because it is cruelty-free, you can extend your offering to include bath products, hair care products, and even baby care products that are developed with respect for all creatures.
You Can Price Your Products to Appeal to a Broader Audience
One of the biggest benefits of going the private label cosmetics route is the affordability of the products. Because you don't need to spend money designing the products and testing out ingredients and formulas, you could easily set the price in a way that provides you with a very high profit margin. However, another smart approach is taking advantage of their relatively low cost to set lower prices that allows your products to appeal to a broader audience.
You could, for example, position yourself as that perfect combination of price and quality that many customers seek in beauty products. Many people may be hesitant to shell out for high-ticket cosmetics, especially when buying online, because it can be difficult to know how well a product wears and looks on you without getting some mileage out of it first. However, when the price is low, people feel more confident giving it a try.
Your Following Can Remain Strong Even In Tough Economic Times
Another benefit of the affordability of private label cosmetics is the fact that you can enjoy continued business even during economic downturns by selling your products at lower price points. Luxury items are the first things that many people cut from their budget when times are tough, but less expensive staples tend to enjoy steady sales regardless of the market as people think of them as part of their daily routine.
Cosmetics Are Social Media Friendly
One of the best ways you can build a following and increase brand loyalty is by engaging on social media, and a cosmetics line offers many opportunities to make the most of what this valuable marketing approach offers. Instagram, for example, is a highly visual medium, which means you will have plenty of opportunities to post photos of people wearing your products.
You can also encourage clients to tag your brand when posting photos of themselves showing off their latest buys, which can give you a much greater reach than you might have achieved on your own.
You could also use social media to host challenges and competitions that get people talking about your products, whether it is a giveaway or a contest that asks people to create themed looks with your products. When big brands like Estee Lauder are devoting 75 percent of their marketing budget to digital marketing and social media influencers, it is clear there is a great return awaiting if you take advantage of social media marketing.(1)
Reach Out To Auraline Beauty
Starting your own cosmetics label is easy with Auraline Beauty, a provider of high-quality private label cosmetics that have been developed with great care and attention to detail. We offer a broad range of introductory sample kits so you can try our products and ensure they meet your expectations. We offer a wide variety of vegan and gluten-free products, and all our products are paraben-free. We are very conscious of the ingredients that are used in our products, and they have a general shelf life of two years.
Our friendly team of consultants is always happy to answer any questions you may have about our products or the process itself. We have a low minimum of 48 units per product style for private label orders. We will work closely with you to find the best logo placement and color for your products, and we use high-quality printing techniques to ensure your products look professional. Although our turnaround time is fairly low at just three weeks on average, we do offer expedited services for a fee.