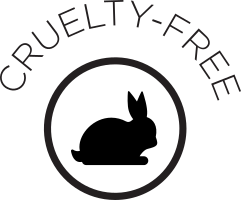 FEATURES & BENEFITS
• Average 8-10 uses per pair depending on care
• Lightweight, with a thin, flexible, microfiber lash band
• Black lash band blends into lash line for a natural look
• Korean silk, high-quality synthetic fibers that mimic mink
• Clear plastic lash tray and cover for easy lash storage
• Customizable length
Includes:
23652 Faux Lash, Debbie- A natural lash that adds loads of volume. The interwoven lash band creates fullness from the root for a wide eye flutter.
23653 Faux Lash, Rosie- A natural lash that blends with your own lashes to fill in sparse areas and adds dimensions for everyday wear.
23654 Faux Lash, Stephanie- A medium lash that adds volume and has a rounded shape to make eyes look bigger and wide awake.
23655 Faux Lash, Ophelia- A medium lash with a wing effect for the perfect compliment to any cat eye look. This lash is perfect for achieving sexy and playful eyes.
23656 Faux Lash, Silvi- A glam lash that adds mega length and volume. With a dense interwoven base this lash will give you the full long lashes you've always craved.
23657 Faux Lash, Carina- A sexy glam lash with a dense base and feathery ends. This lash is perfect for adding volume and length.
90061 Luxe Box, Faux Lashes- Matte black unit carton with a masquerade inspired window to showcase your favorite lashes. Gold foil textured insert to make lashes stand out in the packaging.