Beautiful logos are simple, straightforward and easy to read. Text logos and logos with minimal to no additional designs or artwork work the best! .
Logo File Requirements
In order for your logo to print clearly on each product, it must be a vector graphic formatted in .AI or .EPS.  Unfortunately, we are unable to use a bitmap graphic such as JPG, GIF, TIFF, BMP, etc. because there is a loss of quality once resized.
In addition, the logo must be outlined in Adobe Illustrator. As we are unable to use artwork files that are left in a text format. This is because your logo might include a font that we do not have, therefore, the logo will not show up correctly.
You can turn your text outlines in Adobe Illustrator by selecting all and then pressing Type>Create Outlines.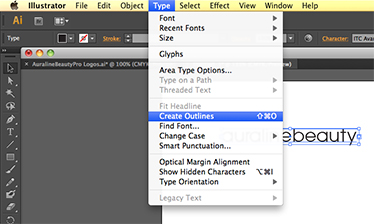 What are vector graphics?
Vector graphics are usually created in Adobe Illustrator, and the lines used to draw the image are made up of mathematical equations. That means that it doesn't matter how big or small you resize it; it will have the same quality.
How it looks when you zoom in on the lines of a vector graphic.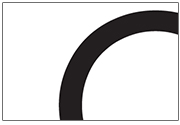 What are bitmap graphics?
Bitmap graphics are made up of little squares called pixels. If not viewed at the intended size, the graphic will look blurry. Bitmap images are used when viewing images on the Internet because they will be compressed to a smaller file size as well.
How it looks when you zoom in on the lines of a bitmap graphic.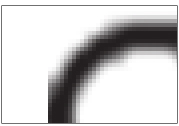 Submitting Your Logo
We can re-draw logos for an additional $75 per hour fee, with a turnaround time of about 2-4 business days. Fees may change depending on logo complexity.
If you do not have a logo yet, but know what font or image you want to use, send us the font file, image, drawing, or screenshot and we will turn your image into a vector file for a fee of $75 per hour. Fees may change depending on logo complexity.
Printing the ingredients list on the back panel of boxes (that do not list ingredients) will add additional fees. Please ask your Auraline Service Representative for prices.